Biometric Collection
Applicants who have received a letter from the Department of Home Affairs advising them of the requirement to provide biometrics should attend the Australian Biometric Collection Centre (ABCC).
In order to attend the ABCC in Lagos you must book an appointment by registering on this website.
On arrival at the ABCC please check in at our welcome desk. You must present the letter from the Department of Home Affairs requesting you to provide your biometrics and your passport. You will be required to pay the biometric collection fee, and will then be directed to the biometric counter where your photograph and fingerprints will be taken.
Once your application has been processed and a decision has been made, you will be notified directly by the Department of Home Affairs at the contact details you provided (generally by email).
The biometric data collection process will be as follows:
1- Fingerprints

Please note that if you have cut or damaged your fingertips, you should make an appointment after the injury has healed.
Applicants who are less than 5 years of age, incapable persons, or those physically unable to provide a fingerprint scan, will only need to provide a facial photograph.
2-Photograph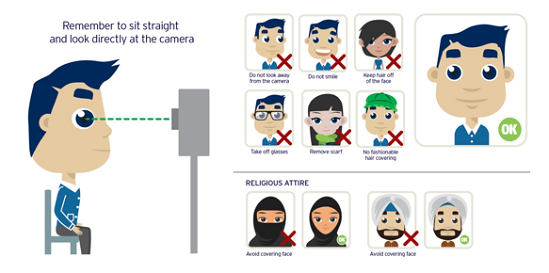 Facial images and fingerprint scans are kept on secure databases by the Department of Home Affairs. Only authorised officers of the Department of Home Affairs under the Migration Act 1958 (the Act) as regulated by the Privacy Act 1988, can access the biometrics of applicants.
Note that if an applicant is incapable or less than 16 years of age, a parent or legal guardian will be asked to give consent and be present when biometrics is collected.
For more information on biometrics collection, please go to the Department of Home Affairs dedicated biometric collection page.